There are some foods that you probably have in your pantry believing that they are healthy options, and you certainly have not looked at the label to realize that they are not a good option. These are some examples:
Breakfast cereals:
Breakfast cereals are very much included in our diet as something healthy and in reality; most brands are full of sugars and refined oils not recommended. Choose cereals without sugar like oatmeal or spelled.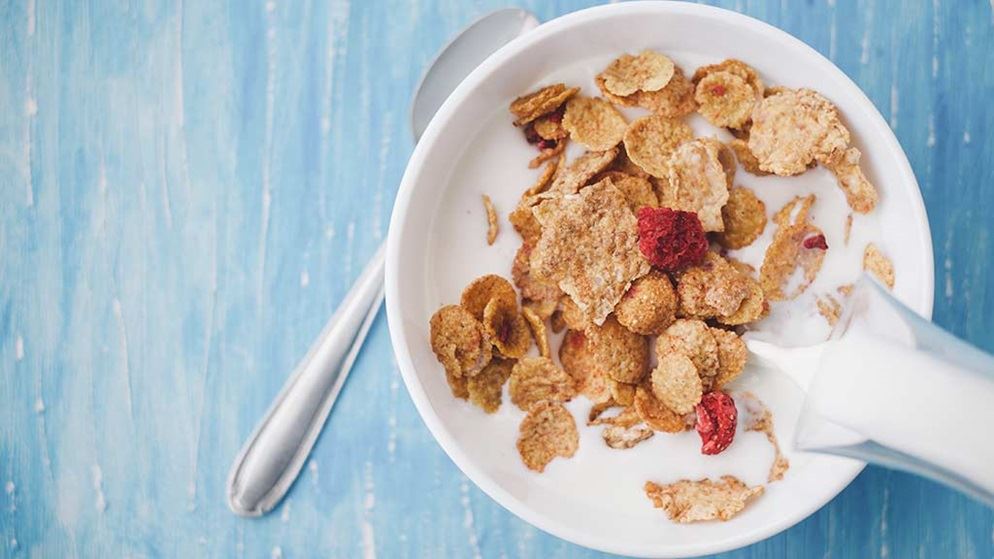 Turkey lunch:
This food is classified as a food "diet "par excellence when in reality it is the opposite. The composition they have is rather dubious since it is difficult to decipher their ingredients from the amount of fat, flavorings, preservatives, and other types of ingredients they include.
Whole grain bread:
Whole wheat bread is not a bad choice, much less, in fact, it should be the first option, but do we eat whole wheat bread? Most of the bread sold in the supermarket has a very low percentage of wholemeal flour (less than 10%), while everything else is refined flour. Check the ingredients.
Skimmed dairy:
Milk and skimmed yogurts have become fashionable because there is a widespread belief that "they do not get fat," but if you look at labels, most skimmed products have added sugar, that is, fat is removed, but sugar is added or sweeteners. In such a way that it is better to take natural dairy products, since the dairy fat has nothing harmful, while the added sugar is more than proven that we should take the less good.
On the other hand, there are many foods "demonized" by the false belief that "fat" and nothing further from reality, but should be frequent food in our day today. Here are some of them:
Nuts:
If you look at the composition of nuts, show that they are very caloric foods, hence this false belief, but the reality is that nuts are loaded with fiber, so they do not digest 100% and are also very satisfying.
Legumes:
Legumes are the richest, healthiest and cheapest dishes. They are the perfect option to include frequently in our diet. However, they have the reputation that they will make us gain weight when nothing is further from reality. They are a source of super vegetable protein, fiber, vitamins, and minerals. What more could you want?
Canned vegetables or frozen vegetables:
Both our pantries and our freezer should be full of this type of food because they are the healthiest processed that can get us out of a hurry at any time since they are practically made, and you can make a delicious and nutritious dish in a minute.
Eggs:
The egg is a complete protein food that exists for its high biological value, they have nothing to do with cholesterol, as it is more than proven that not all saturated fats are bad, they are super satisfying, and in the kitchen, it is one of the most versatile ingredients. Eat eggs!  This article can be summarized in a single sentence: read the labels, since it is the only way that you do not eat what the industry wants you to eat, but that you make your own choices with criteria, based on the ingredients that a product carries. Forget calories a bit because that is where we are accustomed to looking at the labels and are not the most important.