Sleeping recharges and recovers the body from daily burdens and fatigue, but the recommendation is only for eight, hours, more or less that could bring health problems. Certainly, doctors recommend sleeping as one of the factors to maintain a good mood and health, but it is also true that they advise doing it for eight hours, if you sleep more than that, your body could start to have problems. There is a very renowned person who stated that;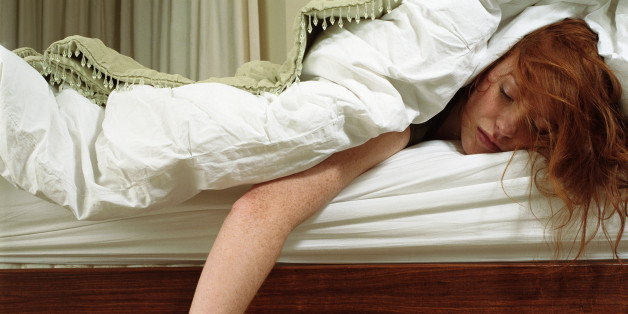 Sleeping too much can cause certain diseases; the reason is that the prolonged sleep, which lasts more than eight hours, is usually a light sleep, which means that a deep and constant state of sleep is not reached.
The fact is that the sleep of 8 hours is necessary and essential to perform the next day and preserve health in general. Not sleeping or doing it for a few hours is associated with serious health problems such as depression, traffic accidents, hypertension, etc. But sleeping more than necessary is also associated with some complications that have to be considered and little talked about. On occasion, we have all felt an excessive fatigue that we have remedied by sleeping for hours, but although it may not seem like sleeping too much, it can also negatively affect our health. Several studies and investigations have concluded that the time needed to sleep per day should be between seven and nine hours. Regularly devote many hours to sleep also puts us at risk of contracting health problems.
Obesity:
According to statistics, the risks of obesity and overweight people are raised by 21% in those who sleep a lot. One of the causes of this is very clear, spending many hours at rest, leads to the body does not spend the energy (calories) consumed in the same way it would in wakefulness.
Diabetes:
According to one study, sleeping more than 8 hours a day is associated with an increased risk of type 2 diabetes.
Cardiovascular diseases:
As known that the cardio diseases are at boom already, in cardio diseases the heart is constantly at strain! Hearts need rest, but as known, everything and anything in excess are harmful! There are various studies that have found a relationship between sleeping more than 8 hours per day and heart attacks. Excessive hours of sleep increase the risk of cardiovascular accidents, so sleep as much as required that is 8 hours and no more than that!
Alzheimer's premature:
Excess sleep is associated with a higher risk of premature Alzheimer's, early brain aging, which can lead to degenerative diseases such as Alzheimer's.
Depression:
It is estimated that 15% of people suffering from depression often sleep a lot, which further aggravates the condition, as it becomes a vicious circle. Sleeping, confinement, lack of activity and social contact, enhance the state of anguish, sadness and apathy characteristic of depression.
Back pains:
Spending too many hours at rest, forcing body positions that produce muscle tension, leads to severe back pain.
In summary what could be extracted from all this, is that like almost everything in life, the ideal balances, that is, not sleeping a little, or sleeping a lot, but only what is necessary and just to stay healthy. Also, of all these problems the excess rest can cause some other discomfort such as back or headaches. So for all this, it is advisable to take a good sleep routine, not abuse the bed or at night or nap or control the hours of rest and activity to enjoy good health.